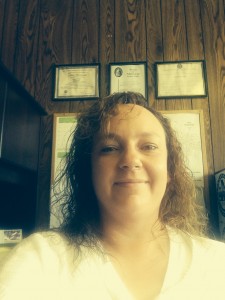 Suzanne Welsh began working for the city in November 2013. She is the secretary to the mayor along with the City Council and is the legal custodian of the City's official records, such as the Code of Ordinances, council meeting minutes, ordinances, resolutions and policy resolutions. She also coordinates municipal elections with the County Clerk. You can reach the City Clerk's office by calling 1-417-683-5516 ext. 204 or by email at cityclerk@avamissouri.org.
City Council Agendas and Meetings
City Council Meetings are generally held on the second and forth Tuesdays of the month at 5:00 P.M. in the Council Chamber located in City Hall, 404 S Jefferson St Ava, MO 65608. Meeting agendas are tentative and may change before the scheduled meeting.
If you would like to make comments at the beginning of a council meeting you can submit your request online by completing the

address the council

form

.

Requests for scheduled public comment may also be submitted in writing to the City Clerk's Office, City Hall, P.O. Box 967 Ava, Missouri 65608 or by calling the City Clerk's office at 1-417-683-5516 ext. 204.